Welcome to Happy Valley!!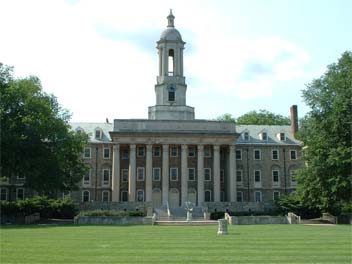 Penn State was erected in 1855 and began as an Agricultural school.
It was chartered by the Commonwealth of Pennsylvania in 1855.
It is the only land-grant University in the state.
There are 19 Commonwealth Campuses across Pennsylvania.
80,683 Full-time students enrolled in Fall 2009.
Penn State is nationally ranked by U.S. News & World Report America's Best Colleges in 2010.
Big Ten Member since 1990.
The Penn State Alumni Association—a powerful network of 161,234 members—is the largest dues-paying alumni association in the world.
Home
PSU
Collegian Newspaper
Rankings
President Spanier
PSU Live News