Penn State Firsts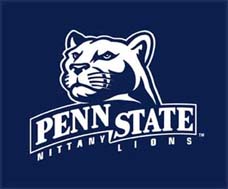 Penn State was the first American institution of higher education to...

Award baccalaureate and graduate degrees in agriculture (in 1861 and 1863, respectively).

Offer correspondence courses in agriculture (1892), which other colleges and universities later used as a model for their instruction-by-mail programs in a wide variety of subjects.

Establish collegiate-level instruction in ice cream manufacture (1892), a program that has helped make the University an internationally recognized center for research in frozen confections. Initiate a comprehensive, industry-backed mushroom research program (1920s). It developed improved composts and growing practices that were adopted worldwide.

Introduce a baccalaureate degree program in industrial engineering (1909).

Organize permanent, collegiate-level extension programs in engineering (1912), which came to set the standard for this type of technical instruction nationwide.

Establish the nation's first baccaluareate curriculum in fuel science (1932).

Receive a federal license to operate (1955) a nuclear reactor capable of reaching criticality (that is, the point where nuclear fission occurs), thus becoming a pioneer in the research of peaceful applications for atomic energy.

Offer an interdisciplinary curriculum in solid state technology (1960).

Organize the nation's first interdisciplinary program of studies in science, technology, and society (1969), prompting similar integrative programs at other universities.

Create, in its College of Medicine, a department of family medicine (1967) and a full-fledged residency program in family medicine (1970), initiatives that helped to pave the way for the resurgence of the "family doctor."

Found a graduate program (1970) for Native Americans that focuses on strengthening their administrative and leadership skills so that they may return to their tribal communities as role models.

Establish a bachelor's degree program in turfgrass science, preparing students for management careers with vegetation and lawn care firms, sports facilities, civil engineering consultants, and related businesses.

Penn State faculty also have achieved a number of important "firsts"... Physicist Ferdinand Brickwedde in 1931 produced the world's first measurable amount of deuterium, a hydrogen isotope found in "heavy water," which was vital to nuclear and biological research. Brickwedde earlier had been a co-discoverer of deuterium.

Professor of Industrial Engineering Amos Neyhart in 1936 taught America's first classes for driver education teachers. He went on to become an internationally recognized authority in the field of driver safety.

Chemistry professor Russell Marker in 1937 discovered the first practical synthesis of the pregnancy hormone progesterone. His research provided the foundation for such important medical applications as the birth control pill, cortisones, and hormone and steroid therapies.

Professor of Physics Erwin Mueller in 1955 became the first person to "see" an atom, using a field ion microscope of his own design, a landmark advance in scientific instrumentation that magnified these building blocks of the universe more than two million times.

A team of researchers in the Colleges of Engineering and Medicine in 1976 developed the first surgically implantable, seam-free, pulsatile heart-assist pump to receive widespread clincial use, thus prolonging the lives of cardiovascular patients.

Alexander Wolszczan, Evan Pugh Professor of Astronomy and Astrophysics, was the first to discover planets outside our solar system, a feat that suggested planets may be plentiful throughout the solar system and opened the door to the current era of intense planet hunting.
Links
Home
PSU 1sts
Creamery
Turfgrass
Astronomy and Astrophysics
Agricultural Science